Gandhi Institute for Technology (GIFT) Autonomous
An Autonomous Institution with A++ Grade by NAAC, UGC | Approved by UGC/AICTE/ Govt. of Odisha | Bhubaneswar
---
---
SAE-INDIA Collegiate Club
AIMS Member
NPTEL Member
IIC MHRD Center
ISO 9001:2008 Certified
IIT BOMBAY Remote Center
IIT KGP Remote Center
ATAL AICTE Center
NBA Accredited
Govt. Research Center
International Accreditation
NAAC A++ Awarded
Ranked 29th in all India level and awarded as 'Band Excellent Institution' in ATAL Ranking of Institutions on Innovation Achievements (ARIIA)
Courses Available
---
---
GIFT Autonomous College
About
GIFT Autonomous College, Bhubaneswar was conferred with the most prestigious "Gandhi Award" for "Best Engineering College of Orissa State- 2021" by 'Indian Society For Technical Education (ISTE),New Delhi'. Ranked 29th in all India level and awarded as 'Band Excellent' institution in ATAL Ranking of Institutions on Innovation Achievements (ARIIA) for the academic year 2021-22 by the Ministry of Education, Govt. of India in 2021. Ranked at 5th position among Top Engineering Colleges of Excellence in India and 1st among top engineering colleges in Odisha as per the latest CSR-GHRDC Engineering Colleges Survey published in 'Competition Success Review Magazine'. An ISO 9001:2008 certified, the institute is affiliated to BPUT university in odisha and approved by AICTE. This most soughted after engineering college in the country is accredited by National Board of Accreditation (NBA), International Accreditation Organization (IAO), NAAC with 'A++' Grade and recognized and approved as a research center by 'Scientific & Industrial Research Organization (SIRO)' by Ministry of Science & Technology, Govt. of India. Founded in 2007 by Balaram Panda Trust, the institute was awarded as the Most Promising Engineering College and Best Engineering College in Odisha by honorable Governor of Odisha. In 2012 GIFT Autonomous Engineering college became a remote center to IIT Bombay and IIT Kharagpur for conducting ISTE workshops. One of the best Engineering and Management Institute in Eastern India, GIFT Autonomous College has the legacy of hosting the most prominent recruiters of the country.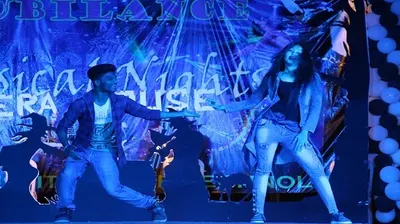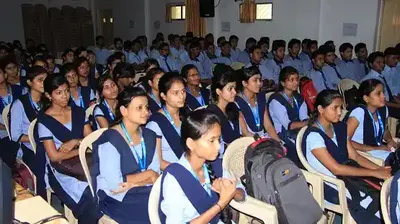 INSTITUTE ACHIEVEMENTS
Only Institute in the State of Odisha awarded with 'NAAC A++' Grade
The Top Engineering and Management College in Eastern India.
We Proudly Say GIFTIAN
Why GIFT?
GIFT Autonomous College Seeks Students Who Are Very Academically Driven. No Other College In Odisha Offers Students The Integration Of The Highest Level Of Educational Excellence.
Our Top Recruiters
Meet our top recruiters, where our bright students have been recently placed. Congratulations to all the students from GIFT Autonomous College!!
The regular classroom teaching accomplished by e-learning makes teaching and learning process much more simpler and lucid.
GIFT, a college with an eco-friendly environment, having well experienced faculty members who teaches us with full dedication.
The college has a majestic infrastructure. We get proper assistance and guidance from faculty. We remain connected with teachers through mentoring system.
Transcending Academics
Hybrid Solar Car
Developed by students and inaugurated by honorable Vice Chairman of GIFT, Dr. Patitapaban Panda.
HACKATHON
GIFT won the First Prize with cash prize of Rs. One Lakh at IIT Guwahati.
National Conference
Awarded in 33rd Convention of Mechanical Engineers & National Seminar at Udaipur, Rajasthan.
Graced by Honorable President of India
Technical paper presentation.
IIT Roorkee ROBOFEST 2K17
GIFT won 2nd and 3rd prize.
Take time to connect with real people on our Campus. Meet your program Dean, professors, staff and students as you put faces to names and connect personally with the Institute. GIFT Autonomous College is delighted to offer tours of its historic campus to prospective students and we provide In Person Student-led Campus Tours for Prospective Students. Even though you're only starting your academic journey, you want to find out as much as possible about your future career options. Schedule a meeting with the academic counselor. Talk about your potential career options, alumni performance and courses you need to take. With this information, you can ensure you're on the right track to achieve your career dreams.
Locate Us on Google Map
GIFT Autonomous College located at the outskirts of Bhubaneswaris is well connected by Rail, Road and Air.